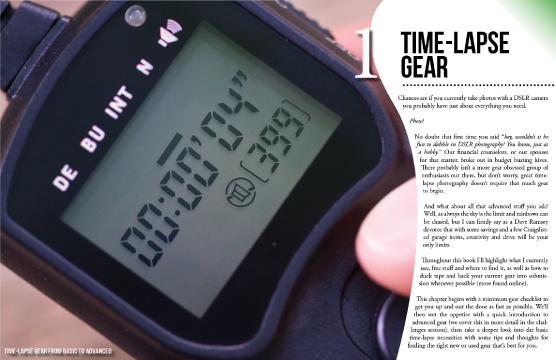 Timelapse Gear
---
Timelapse gear from basic to advanced: cameras, tripods, intervalometers, ND filters, lenses, time-lapse motion control devices and exposure ramping solutions.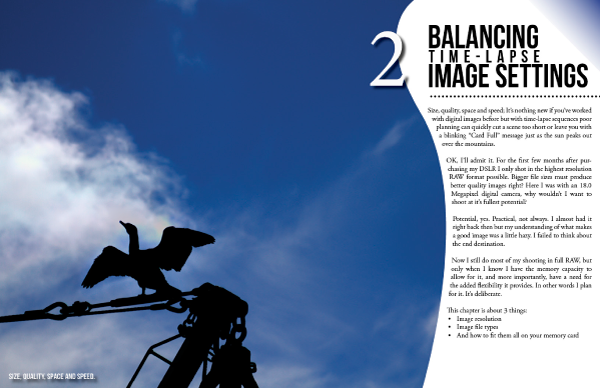 Camera Settings
---
Balancing time-lapse image settings, how to fit all those pictures on your memory card and important considerations regarding aspect ratio and HD/4K quality.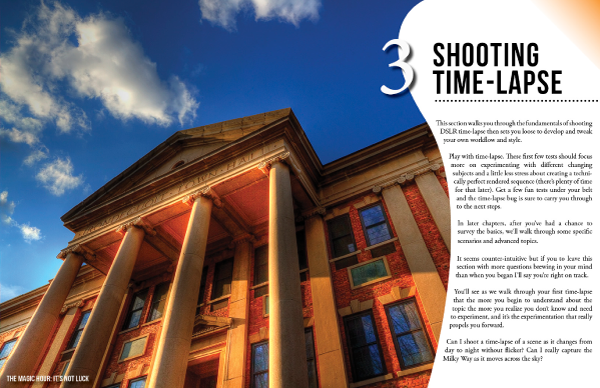 Shooting Timelapse
---
How to shoot timelapse: composition, exposure, dragging your shutter and selecting the right time-lapse interval to get the look you want.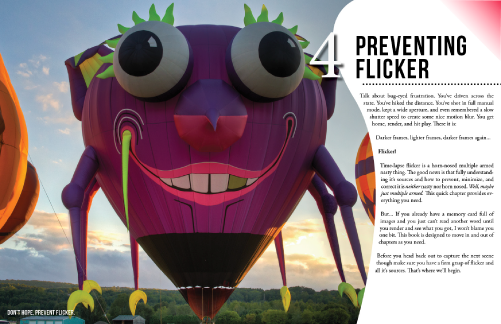 Timelapse Flicker
---
Time-lapse flicker: What the heck is it, how to prevent it, and if it does occur how to correct it.
Timelapse Move Rendering
---
Everything you need to know about timelapse video software, easy to follow workflows and walkthroughs of rendering applications, codecs and frame rates, output settings and more.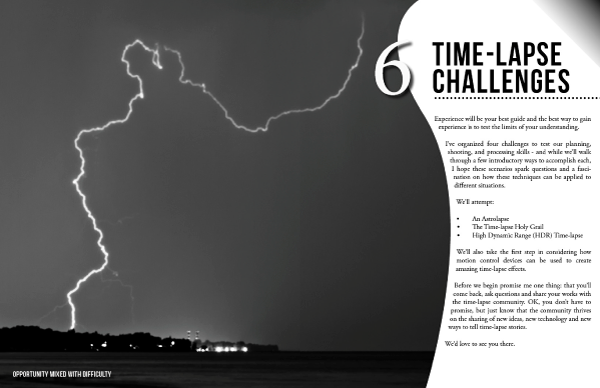 Timelapse Challenges
---
Test your timelapse skills! Intro challenges covering Milky Way timelapse, flicker free day to night transitions (the time-lapse Holy Grail), HDR timelapses and time-lapse motion control devices.